Pitching brands effectively is one of the cornerstones of any successful influencer or content creator. The problem is that most people don't know how to do it effectively. Many influencers and content creators are out there just throwing emails at everything or applying to network opportunities without really thinking about how their pitch will be received. I know that type of strategy well - I used to use it.
Then I realized that to be successful, I had to think outside the box. I had to get creative and stand out from the pack - because, trust me, there are a lot of influencers out there trying to land the same brands. These brands are getting inundated with emails, and if you don't catch their eye, you'll fall by the wayside. That's why I put together this Master Pitchers course. The information I'll share with you as a successful full-time six-figure earning content creator will give you the edge you need to stand out in this incredibly competitive field.
Prior to becoming a full-time content creator, I was a single mom working as a nurse case manager for Cedar Sinai medical center (one of the best hospitals in the world). As you can imagine, I was making pretty good money so for me to walk away from a steady job with benefits as a single mom living in one of the most expensive cities in America, I must have found something that worked.
Sure, I stumble in the beginning, but now I have a long, proven track record of landing partnerships in almost every niche for both myself and my teen daughter. I have perfected a pitching process that has helped me land over $180,000 a year in sponsored brand partnerships and that's just counting my income, not my daughters. 
Keeping It Real
Before I go any further, I want everyone reading this to know and understand something. The biggest philosophy I have in life and in business is keeping things real. Of course, as you read everything above, you probably thought, "She wants to make money off of me." I mean, I am charging for this course, but I'm not just taking your money and filling you with empty promises.
There are courses out there that will guarantee you instant success - the world on a platter. Give them your money, and you'll be rolling in dough overnight. That's the biggest line of BS you'll ever get. This industry is not easy, and I can't guarantee you anything like that. It's unethical, and it's unrealistic.
Here's what I can guarantee you. When you take this course, I'll share everything I've learned as a content creator as it relates to pitching brands, PR firms, and marketing agencies. I'll give you the tools needed to avoid all the mistakes I made along the way which will save you a ton of hassle. After that, it's all about applying what you've learned and your level of hustle.
So, yes. I want your money, but I also want you to succeed. See? Keeping it real.
"Making money as a content creator is more about knowing your worth, building relationships, and knowing how to run a business and less about actually creating content. Creating content is the easy part".
- Courtney Blacher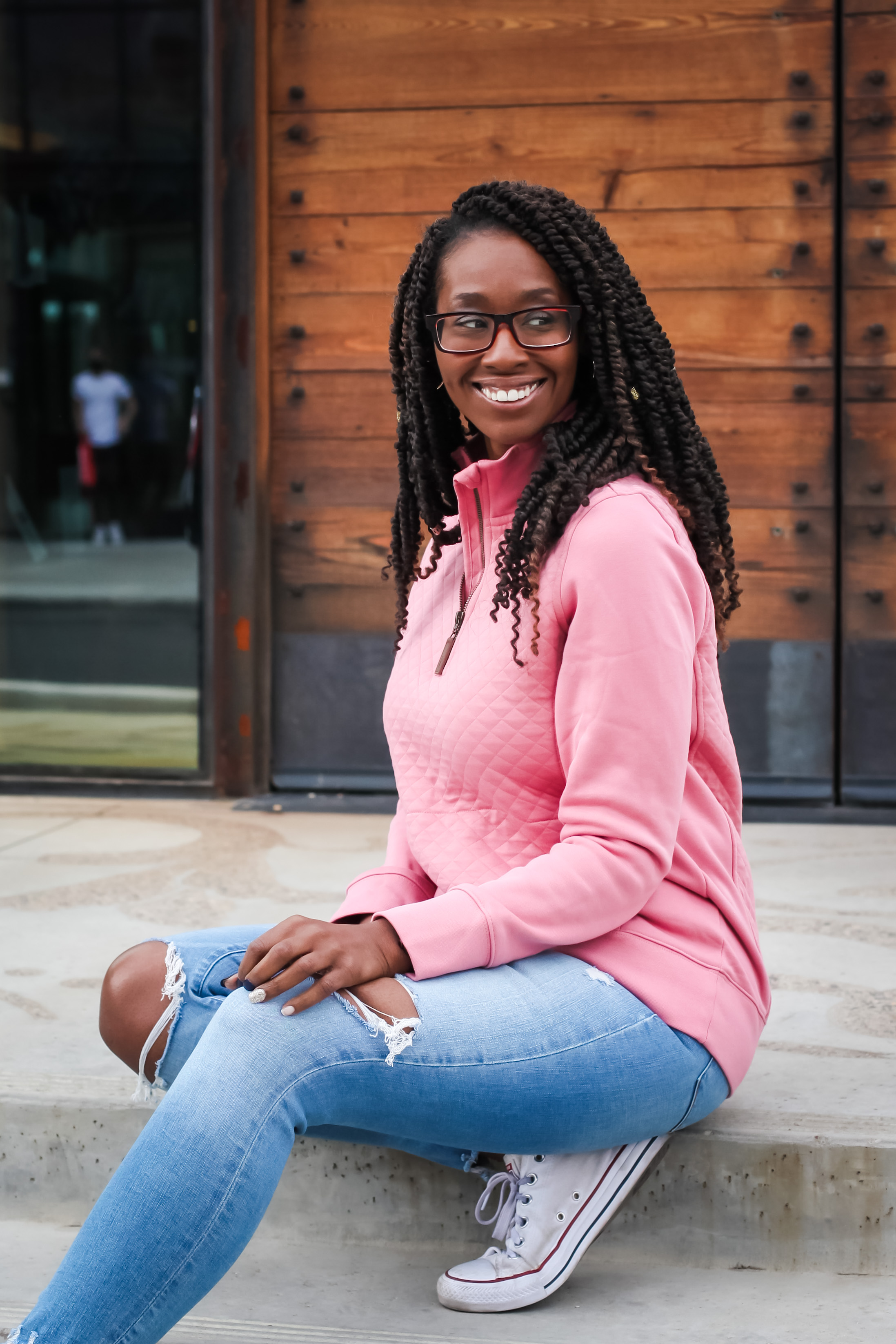 What the Course Covers
This course is more than just giving you an email template and a few contacts. Before we even get into pitching brands, I start from the ground up, creating a strong foundation on which to build your contact list, and along with it, your business. We'll start by determining if you're an influencer or a content creator - because contrary to popular belief there is a HUGE difference.
We'll cover how to work with brands even if you have as few as 1,000 followers. We'll Go over the different types of content you can develop to earn money. We'll also, of course, dive into crafting the perfect pitch and follow up (with real examples), How to develop a media kit from scratch even if you've never worked with a band in your life, and more.
Here's what you can expect to learn from this course.
Finding Your Lane
Are you a content creator or an influencer? I'll explain the difference and why it's important when pitching.
Tools of the Trade
I'll share all of the tools and resources I use when pitching and walk you through how I use each tool in detail.
How to Find the People Who Write Checks
My step-by-step method to finding decision-makers at pr agencies and when looking for brands to pitch.
Tips for Crafting the Perfect Pitch and Follow Up Email
I'll walk you through crafting the perfect pitch and follow-up. I'll provide examples you can tweak to make your own or use the sample template and copy, paste, and send.
How to Outsource Your Pitching
My step-by-step method to outsourcing your pitching so you can focus on other things.
Tips For Designing a Media Kit
You'll receive a free Canva media kit template to get you started + tips on what to put in your media kit even if you've never worked with a brand a day in your life.
Best Agencies to Pitch
You'll receive a list of 25 Marketing, AD, and PR agencies to research and pitch today for any niche.
What Networks to Join
A list of 10 Networks to join so you can start making money TODAY.
Continued Support
Access to my private Master Pitchers Facebook group where I pop in weekly to answer questions, offer business tips, share partnership opportunities, and more.
One-on-One Coaching
15% discount on future one-on-one coaching for things like negotiating, contract review, and setting rates.
Pitching Brands is Only the Beginning
Master Pitchers is no-nonsense, to the point, and all about success. When you take this course, you'll build a foundation on which you can build future success. I won't promise it will be easy or happen overnight. I will promise that you'll have to tools you need to be as successful as you have the drive to make yourself, and that's all any course should ever promise you. I'm all about making that hustle work, and after you take this course, you'll be able to make it work, too.
Master Pitchers Courses & Coaching
Looking to level up your business and go from hobbyist to full-time content creator? Check out our courses and 1-on-1 coaching.
Check your inbox to confirm your subscription